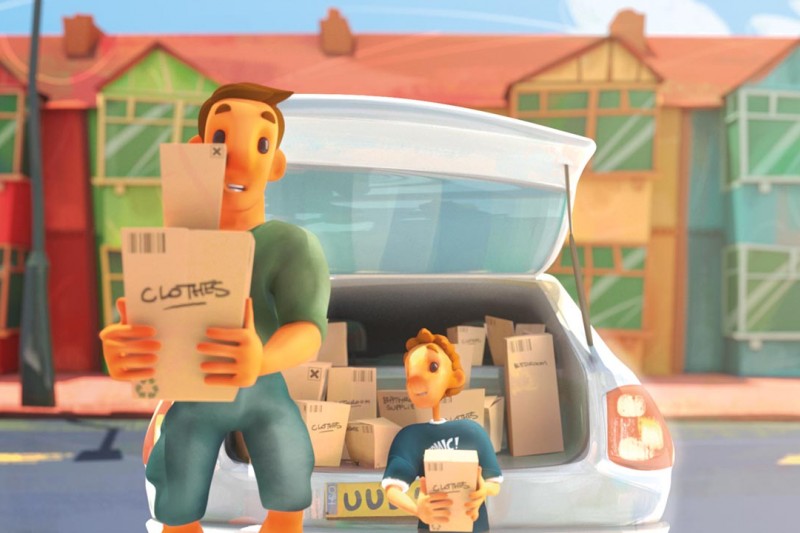 The BFX Competition is returning this summer, bringing eight teams of students and recent graduates together to work for seven weeks to create short animated films for four UK charities.
Sponsors of the BFX Competition, Moore Kingston Smith in conjunction with their Creative Vision Award, send a call out to UK charities to submit their application to win a bespoke film. The winning four charities will be selected this month by a team of industry judges and BU academics.
Sofronis Efstathiou, Director of the BFX Festival, said: "The BFX Competition brings together several partners to help promote the incredible work the charity sector accomplishes, whilst showcasing the many talents our student competitors develop when creating their animated short films.
BFX sponsor Moore Kingston Smith offers four national charities the chance to be the recipients of two unique films each, written by BU screenwriting students and produced by students and graduates from a variety of UK Universities. The student teams get to work directly with some of the best animation and VFX studios in the world, alongside the charities and Bournemouth University academics. It is an incredibly positive experience for all parties, providing the charities with an opportunity to create compelling media content that is designed specifically for them, while providing an opportunity for students to learn from the very same studios responsible for film blockbusters or award-winning projects for television."
Interested teams can apply now and view the full terms and conditions here.
BU academics and industry mentors will shortlist the teams with the strongest set of skills and showreels. Bournemouth University hosts the competition over the summer and teams will benefit from regular visits and support from industry mentor and the charities. Over the last few years mentors have included experts from Framestore, DNEG, ILM, Blue Zoo Animation Studio, MPC, Aardman, Jellyfish Pictures, Outpost VFX, Hibbert Ralph Animation and Blue Bolt; or directors and artists such as Paul Campion and Tessa Mapp. The films produced will be judged by the professional industry panel and the awards ceremony will take place in October, at the BFX Festival award ceremony. A number of awards will be given including Best Film for each charity, Best Animation and Best Character.
The BFX Festival is one of the largest visual effects, games and animation festivals in the UK, bringing thousands of people together to hear from international professionals sharing their expertise in the industry. The Festival takes place each year at the Bournemouth International Centre, Bournemouth, UK, and is organised by Bournemouth University.  
Team applications for the competition open today with the deadline 23 March; full details on how to enter the competition can be found here.
Watch last year's films here.